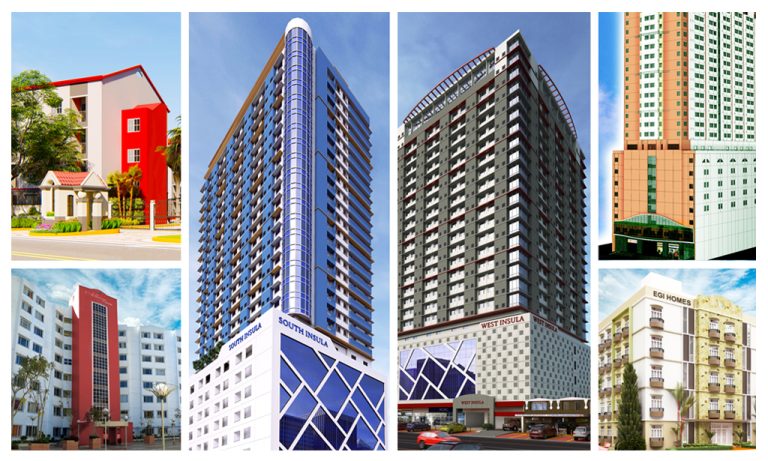 E. GANZON, INC. (EGI) is a Philippine construction services company registered in 1982 with a wide range of expertise in civil works, structural, plumbing and sanitary, electrical, mechanical and other specialty works. It has a highly trained and skilled team of professionals and employees, delivering quality construction work to a large clientele. EGI has initiated improvements in the methodology of building construction, enabling clients to save on construction time and offering free design and value engineering. The company also maintains a warehouse and fabrication plant, equipment, tools, and vehicles, and has a mobile organization to deliver performance with excellence. As a real estate developer, EGI has completed 70 buildings, mostly condominiums, residential, office, and commercial types. It has ventured into the hotel and resort business with EGI Hotel and Resort and Atrium Suites, both highly regarded destinations. The company established the EGI Hospitality Division to manage its own properties and eventually manage other non-EGI properties engaged in the leisure and allied properties line of business. In 2005, EGI was awarded the "Best Engineering Contractor" national award by the National Council for Product and Service Quality and Consumer Today Magazine. Be a world class construction company and a leader in realty development, if not in size, in the quality of our products and services through the following key elements:
Employees with the skills, adaptability, and sense of individual responsibility to succeed; Strong business relationships; Management systems; Creative financial strategies; and Superior customer service.
"We, the EGI Group, mindful of our humble beginnings and moved by the zeal to continuously improve on the things we do, resolve to apply ideas to produce innovations.
Deriving strength from our past accomplishments, we commit the collective resources of our company to create wealth for humanity.
We affirm our commitment to be fair with our clients, business partners and suppliers.
We recognize the relationships that bind us to our employees, financial intermediaries, the government and the community.
We declare, finally, that as we begin and derive inspiration from the Almighty, we work on earth unto His greater glory." "E. Ganzon, Inc. is committed to total quality and excellence in the processes and final outputs of various units in its group of companies, as it will always strive to bring out the best in its people innovative in new ways and solutions, to improve the quality of life of the clientele it serves."