2339 Taft Ave. Malate, Manila
Experience the epitome of luxury living at EGI Taft Tower, a 29-storey residential and commercial condominium located at the prime location of Taft. With direct access from Agno St. facing La Salle Agno Gate, you can easily get to where you need to go.
Our residential units offer modern and comfortable living spaces with pre-fabricated kitchen components and a bathtub for your convenience. Plus, we provide three parking levels to accommodate your vehicles, ensuring that you have a hassle-free experience.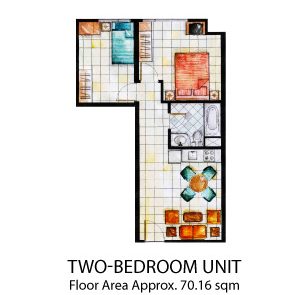 Fire Safety Measures
Feel secure with the top-notch fire safety measures. Our dedication to your safety is reflected in the installation of advanced fire alarm and sprinkler systems, as well as a fire refuge zone on the 9th floor.
Modern Elevators
Say goodbye to long elevator wait times and cramped spaces with the six modern elevators. Our elevators offer residents speedy and efficient access to their homes, making for a smooth and effortless experience.
Full Backup Power
Never be left in the dark with 100% full electric power back-up. Our commitment to providing residents with a reliable and secure living environment is evident in our investment in a comprehensive power back-up system.
Safety and Security
Experience peace of mind with our 24-hour security system. Our dedicated team of security professionals are on duty around the clock, ensuring the safety and security of our residents and their homes.
We have options for renting, rent-to-own, or buying properties, and financing through Pag-IBIG Fund and bank financing. Choose the payment plan that suits you best.