135 West Avenue, Brgy. Bungad, District 5, Quezon City
West Insula is home to a myriad of smart features, bringing to fruition what quality condominium living should be. The tower have smart features consisting of wide open space, full backup power, maximum energy efficiency, water saving system, utility monitoring and smart vents. It is situated in a prime location, West Insula Takes accessibility to a whole new level. With two malls and an MRT station right across your unit, its like having a commercial hub right at your own backyard.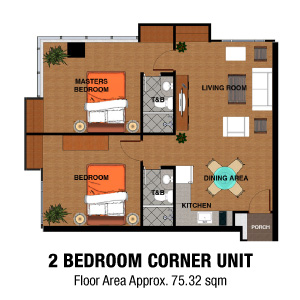 Smart Vents
Engineered to stay cool even when the air conditioner is off. Each unit features well-concealed vents that promote optimal airflow throughout the whole tower, keeping the overall temperature at comfortable levels naturally.
Utility Monitoring
Monitor your utility consumption right at your doorstep and pay only for what you use. With individual utility meters, you don't have to worry about any shared or hidden charges.
A One-of-a-Kind Atrium
Unique to the design of West Insula is The Atrium, a central shaft of wide open space at the core of the structure. The free space increases security against smoke inhalation in case of fire, ensures the free flow of a cooling breeze and provides a relaxing ambience.
Full Backup Power
Keep the computer, air conditioner and everything else you need up and running even during power outages. Feature a full power backup system that can supply whole tower with shorter power interruption so there's nothing to hold you back.
Maximum Energy Efficiency
With patented electrical loading system, designed to be ultra-efficient when it comes to power consumption.
Water-Saving System
Efficient and smart engineering. With rain catchment system that collects and processes rainwater for use by homeowners.
Pool Amenities
Our covered pool, located in the atrium, provides a great way to enjoy a swimming experience while avoiding the sun and staying protected from the weather, all while enjoying the beautiful oasis garden view. This makes it a perfect choice for year-round use.

We have options for renting, rent-to-own, or buying properties, and financing through Pag-IBIG Fund and bank financing. Choose the payment plan that suits you best.